February 27, 2020:
A California Senator wishes to ban dolphin captivity in the state!

The Orca Welfare & Safety Act proved monumental when it was passed back in 2016, effectively banning theatrical orca shows and captive breeding in the state of California. The landmark law made it illegal to house killer whales in captivity for entertainment purposes, ensuring California's future would be one without performing orcas. Now a California senator (Senator Cathleen Galgiani) wishes to take it a step further by introducing The Dolphin Protection Act, Senate Bill 1405.

Similarly to the Orca Welfare & Safety Act, the new bill would make it illegal to hold dolphins and whales in captivity for display, performance or entertainment purposes, as well as banning the breeding and import/export of cetaceans for said purposes. If passed, SeaWorld San Diego's ~48 cetaceans and Six Flags Discovery Kingdom's ~14 dolphins could no longer be exploited by either marine park giant for entertainment purposes, and both parks would be forced to adopt a strictly educational approach.

This is fantastic news for California which continues to be a leader in animal welfare policy. Let's hope other states follow suit and continue to progress towards a future without captive cetaceans in the United States.
​
February 24, 2020:
Today marks 10 years since senior trainer Dawn Brancheau tragically passed away at SeaWorld Orlando. Brancheau was conducting a 'relationship session' with Tilikum, a 12,000-pound bull orca, when he dragged her into the water. Sadly, she did not survive the attack. Dawn was only 40 years old when she died. She became a victim of a victim of the captive orca industry. She didn't deserve her death and she certainly wouldn't be lying in a cold grave if the oceans top predator had of been left alone in the ocean. May she forever rest in peace.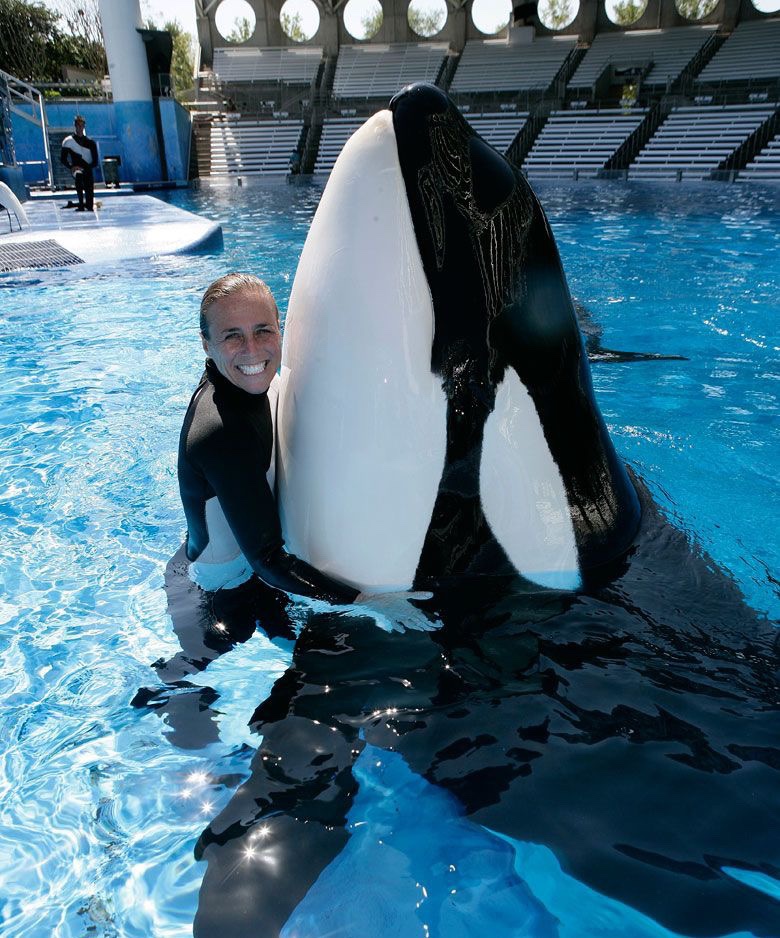 ​
February 12, 2020:
Surprising news from SeaWorld; the marine park giant will no longer allow its trainers to ride or stand on its bottlenose dolphins during performances. For years trainers could be seen performing highly theatrical, circus-like stunts with the dolphins, such as "dolphin surfing" and "snout stands". However, People for the Ethical Treatment of Animals (PETA), which happens to be one of SeaWorld's shareholders, proposed the stunts should be phased out. SeaWorld then reported in a filing with the Securities and Exchange Commission that it sought to exclude PETA's proposal from its shareholder meeting because it already planned to end the practice in a few months. Dolphin surfing has already been phased out at SeaWorld's parks, with only SeaWorld San Diego still performing "snout stands".

Regardless of whom can claim credit for the changes, this is fantastic news. While dolphins will still perform at SeaWorld, they will no longer be forced to participate in these entirely theatrical behaviours that encouraged audiences to treat them like clowns. Instead, SeaWorld is moving towards more educational presentations that will hopefully teach audiences to respect these animals as highly intelligent predators rather than as entertainers. Begs to question how much SeaWorld can really teach about respect when they themselves have very little of it for the animals in their care…
​
February 10, 2020:
I've updated the Captive Orcas page to include the official lengths and weights of Moskvarium's three killer whales. They are as follows:

Narnia (approx. 13 years old) – 6.2 meters; 3,200 kg
Nord (approx. 11 years old) – 7 meters, 3,750 kg
Naja (approx. 9 years old) – 5.4 meters, 2,250 kg

For some perspective, Nord is currently longer in length than Tilikum but he's yet to reach his impressive weight. As Nord hits his teenage years and early adulthood it's very likely he'll out-grow Tilikum and reach a size never seen before in captivity. It's important to note Moskvarium's three killer whales are Russian transients, a population that had never been taken into captivity successfully until 2012. They are far larger and bulkier than the Icelandic and North Eastern Pacific Resident stock that make up the majority of captive killer whales. These three could easily grow into some of the largest killer whales ever held in captivity. Three giants held in tight confinement…
​
January 31, 2020:
Loro Parque now plans to proceed with its expansion of Orca Ocean, its 22-million litre killer whale complex, after a three-year delay.

Javier Almunia, Director of Loro Parque Fundacion, first revealed plans of the expansion back in 2017 but noted the park wished to wait 3-4 years to avoid negatively impacting Morgan's pregnancy or her calf's development. As the pregnancy resulted in a successful birth, and Morgan's calf, Ula, is now over a year old, Wolfgang Kiessling, the owner of Loro Parque, has now said he wishes to proceed with the expansion. It would involve relocating the aquarium that currently sits next to the orca tanks and using the additional space to expand them. A tunnel may also be built, although it's unclear whether this will be used as an underwater viewing tunnel for the public or as a way to move the whales between tanks.

While attempts to improve the living conditions of captive killer whales are welcomed, I fear this additional space will be used to enhance Loro Parque's irresponsible and unethical breeding programme that has already resulted in two inbred calves. With three sexually mature females at the park, and one providing an entirely new line of genetics into the gene pool, calves are undoubtedly in Loro Parque's future. Additional space serves little benefit if more orcas are forced to share that space.

If this expansion is solely to benefit the whales currently at the park, it begs to question why Loro Parque is only focusing on space rather than providing their whales with a more stimulating and enriching environment. A concrete tank is still a concrete tank regardless of how big it is. Loro Parque needs to learn space isn't the only issue; their orcas require ever-changing conditions and varied stimulation to keep their complex brains ticking – something a concrete tank cannot provide.
​