July 23, 2021:
Devastated to announce the death of Toa, the killer whale calf who stranded in New Zealand nearly two weeks ago. Despite the efforts of dedicated volunteers and international vets, Toa passed away last night shortly after being returned to his sea pen (he had been temporarily moved to a landside pool due to bad weather). He deteriorated very rapidly after having relatively minor health concerns over the past few days (lethargy, scrapes from his stranding and an inflamed eye).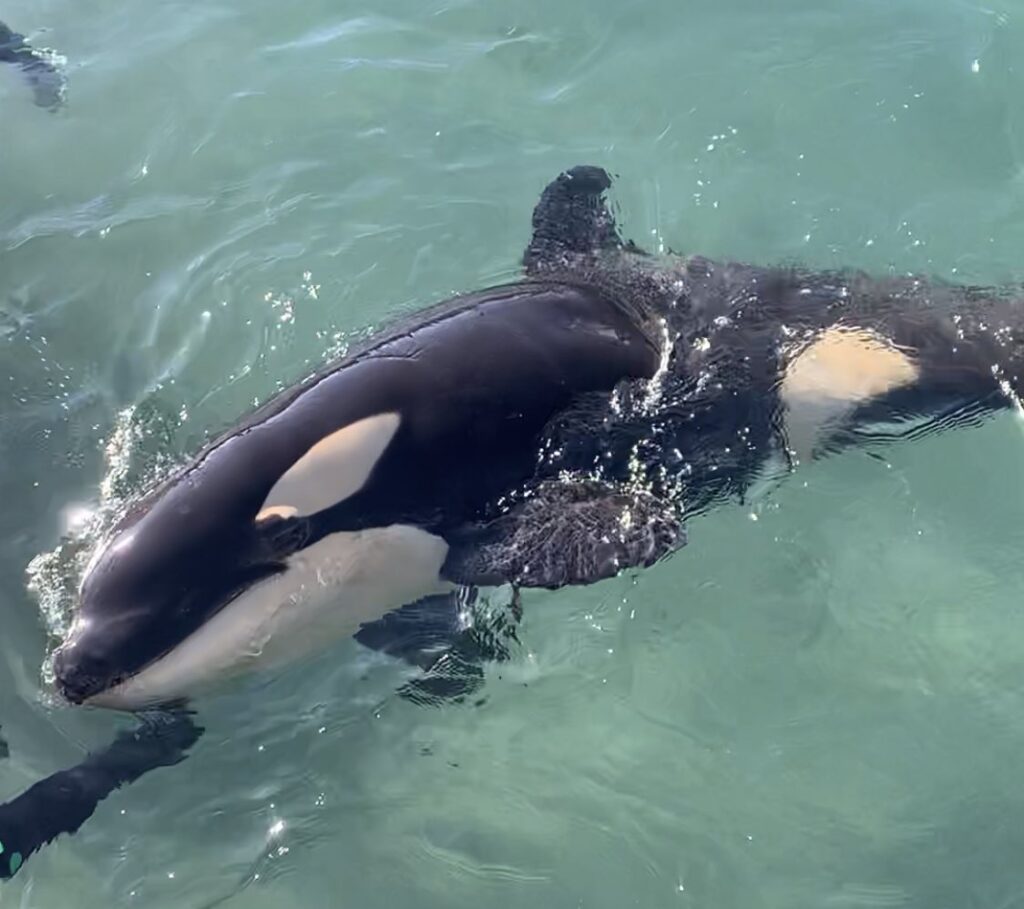 A necropsy will not be performed out of respect for Ngãti Toa Rangatira, a local Mãori tribe who has been involved with Toa's rescue since the beginning. Instead, they have taken his body for burial after the appropriate ceremony. While it's unfortunate we'll never know for sure what caused Toa's death, it's vitally important to respect the culture and traditions of New Zealand's indigenous people. Please keep those who fought so hard to try and return Toa to his family in your thoughts during this difficult time. 💔


July 14, 2021:
The killer whale calf who was stranded on a beach in New Zealand a couple days ago has yet to be reunited with his family. There have been a few killer whale pod sightings since his rescue but unfortunately none have been confirmed to be his family pod. However, there are a few positives that the rescue teams caring for him have shared over the last few days. The calf is a male and has been named "Toa", meaning strong or brave in Māori. He is estimated to be around 4-6 months old.

On Sunday, a boat ramp at a dock was closed off to make a small temporary sea pen for Toa. He is under 24hr watch by the rescue teams and volunteers. He has been examined by vets and orca researchers. They found he was in good health and have developed a milk formula to help Toa get the nuriments that are critical for him to receive at his young age. Whale-Rescue.org recently reported that all is going well for Toa. He is getting rest and has had a few bowel movements which indicates that he has accepted the milk formula.

More locals and organizations, such as helicopter operators and zoos, have gotten involved with Toa's rescue. Interestingly, Loro Parque, a zoo in Tenerife, has reached out to Toa's rescue team and offered their assistance. Loro Parque owns six killer whales and several bottlenose dolphins. Ingrid Visser, a killer whale researcher and the head of Toa's rescue operation, is strictly against whales and dolphins in captivity. However, this is a unique situation and it's possible both parties will put their differences aside to improve Toa's chances of survival.

If anyone in the Wellington area spots killer whales please call 0800 733 6722 immediately.

July 11, 2021:
Yesterday, a killer whale calf was separated from its pod and found stranded at Plimmerton beach north of Wellington, New Zealand. The Department of Conservation, Whale-Rescue.org and Project Jonah were all present to assist the stranded baby killer whale.

Ian Angus, the manager for the Department of Conservation marine species, has said the following on the situation; "Yesterday evening, we alongside the rescue team had attempted to the baby orca's pod to return it safely to it's family. Unfortunately, we have not been successful in locating the pod. Overnight, to keep the calf safe, the rescue team loaded the calf onto a trailer where it will be kept onshore, actively monitored by Whale-Rescue.org and kept moist and cool overnight." Today, the search for the killer whale's family pod will resume. Until the pod has been located, the calf will continue to be cared for by the department and rescue teams.

The department has requested that if anyone in the Wellington area spots killer whales to please call 0800 DOC HOT immediately.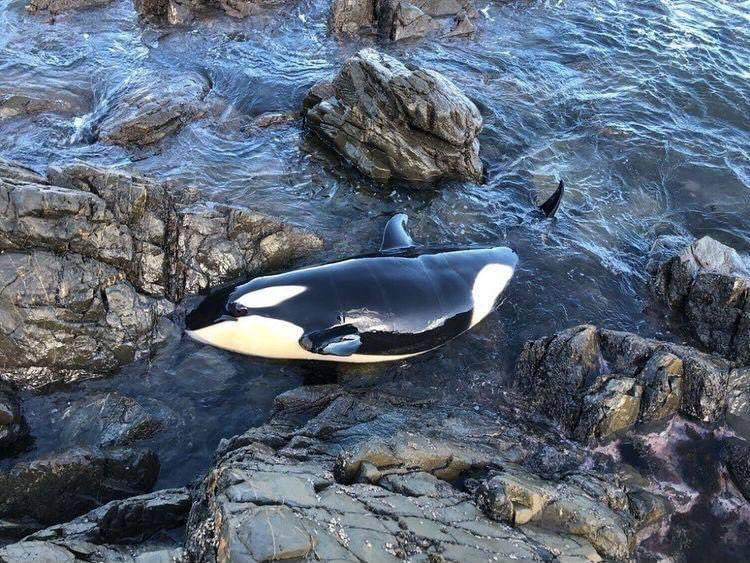 June 2, 2021:
In an open letter to PETA, Loro Parque have stated Ula is back to full health and no longer suffering from the intestinal disease that has been afflicting her for the past few weeks.

June 1, 2021:
A worrisome update on Lynn, Port of Nagoya Public Aquarium's 8-year-old killer whale. Recent images posted by an aquarium visitor show Lynn with two large circular lesions on her lower jaw. A little over a week ago, there was growing concern for Lynn and her mother Stella because the pair had been isolated to the aquarium's medical pool and were absent from shows. When a trainer was questioned about this, they revealed that Lynn was ill.

A few days later, both Lynn and Stella were released from the medical pool and started performing high-energy behaviours in the back pools, such as leaping out of the water, sparking hope that Lynn's health had improved. However, recent photos suggest otherwise.

According to what visitors have said, the lesions first started off as slight discoloration or odd bruising, but rapidly began to get larger and started to peel. Unfortunately, Port of Nagoya Public Aquarium has still not made an official announcement about Lynn's health. What exactly she is sick with, why her skin is reacting the way it is, or how severe her condition may or may not be is unknown.

May 24, 2021:
Lynn, an 8-year-old killer whale who currently resides at Port of Nagoya Public Aquarium in Japan, is sick. According to park guests, Lynn and her mother Stella have been absent from shows for a while now. Instead, the pair has been frequently seen in the medical pool. When a trainer was questioned about what is going with the two killer whales, they revealed that Lynn appears to be ill. Port of Nagoya Public Aquarium has yet to release an official statement on the situation so unfortunately very little is known about Lynn's condition. Hopefully she recovers quickly!

May 8, 2021:
Loro Parque have provided another update on Ula sparking cautious optimism for her recovery. It reads:

"We are happy to share with you that Ula's health continues to improve, although the veterinary team is still very cautious and considers that it will take several weeks before her problem is fully resolved. On the ultrasound scans performed several times a day, there are still perceived signs of inflammation and intestinal distension, although already remitting, and for the past several days other, more worrying symptoms have no longer been detected.

In addition to the medical treatment that she has been receiving in the past weeks, the veterinary team has established a strict diet to ensure the recovery of her digestive system. This, as expected, has produced some weight loss, although special care has been exerted to maintain her proper hydration. In the coming weeks, the nutrition will be introduced gradually to verify that her digestive system can tolerate and process it properly.

Ula has recovered her spirits, her interest and the desire to play, like any calf. Her trainers and veterinarians are confident that her character and strength will help her to overcome this situation completely."

May 2, 2021:
Loro Parque have provided an update on Ula, their 2-year-old orca calf who is currently suffering from intestinal issues. Ula's mood is said to have improved in recent days and she is voluntarily participating in medical procedures which is a positive development. She's also been sighted interacting with trainers and playing with Environmental Enrichment Devices (EEDs) by visitors who attended Loro Parque's re-opening.
Unfortunately, Ula's physical condition has deteriorated and she's lost some weight but Loro Parque remain optimistic about her recovery, although they admit it's too early to say she's out of danger yet.

Another update will be provided in a week's time.

Get well soon, Ula!

April 29, 2021:
A recent article by Xinmin Evening News has finally revealed the names of Shanghai Haichang Ocean Park's four killer whales almost two-and-a-half years after their first debut in November 2018.

The four names are as follows:
胖虎 "Fat Tiger" – Also known as Dillon / Dylan.
Sex: Male
Age: 12 years old
Misc. Largest of the four whales.

朵拉 "Dora"
Sex: Female
Age: 9 years old

饼干 "Cookie"
Sex: Female
Age: 8 years old
Misc. Considered the most dominant female at park despite her young age.

肖恩 "Sean"
Sex: Male
Age: 8 years old
Misc. Young and submissive. Frequently bullied by the other whales and often isolated in the back pools.

All four of these whales were captured from Russia's Sea of Okhotsk in 2015. Kidnapped from their pods and stolen from their ocean homes, Dylan, Dora, Cookie and Sean will now live and die in Shanghai Haichang Ocean Park's barren, cramped pools, performing the same show over and over again until their bodies give out. That's no life to live. Please help put an end to this cruelty. Spread awareness and, for their sake, don't buy a ticket.

April 27, 2021:
Positive news! Progressive step forward towards a permanent ban in wild dolphin and whale captures in Russian waters.

Russia's Deputy Prime Minister Viktoria Abramchenko confirmed earlier this week that the government has prepared amendments to a draft Federal law to permanently ban the capture of wild cetaceans.

The authorities are planning stricter regulations with regards to cetacean captures in Russia's exclusive economic zone 200 nautical miles from its shores – establishing a permanent ban on the export of wild cetaceans at Eurasian Economic Union level (states located in Eastern Europe, Western Asia, and Central Asia).

Ms Abramchenko has stated that the protection of cetaceans and other marine species is a priority of Russia's environmental commitment to the country, and the updated draft has been approved by a government commission on the legislation amendments which are to be presented at the cabinet's meeting within two weeks.

This is a huge step forward in the fight to ban cetacean captures in the country and, with final approval, would globally erase live-capture fisheries for orcas and beluga whales. Wild animals do not exist for our entertainment. It appears that message is finally getting across!

April 24, 2021:
Ula, Loro Parque's 2-year-old killer whale, is sick. The park detailed in a blog post that Ula's mood has been deteriorating over the past few days and continues to decline. She appears to be showing signs of an intestinal problem, but all tests conducted so far have come back inconclusive, including a blood test that ruled out any signs of infection. The park also noted that Ula has been separated from the rest of the pod and placed into the medical pool for treatment.

News regarding Ula's poor health follows the death of 17-year-old Skyla who died at the park just last month. Skyla reportedly fell ill suddenly, much like Ula, and later died from gastric torsion and septicaemia.

Let's hope Loro Parque's veterinary team are able to treat Ula and she makes a full recovery. 🤞


March 15, 2021:
Loro Parque has shared the necropsy results of Skyla, their 17-year-old killer whale who died on March 11th. Needless to say, the findings are of high concern. Here's Loro Parque's statement:

"According to the results of the necropsy, the cause of death was intestinal torsion, which caused acute septicemia and immediate death. This pathology can occur suddenly in completely healthy animals and is absolutely inoperable in cetaceans, so, despite all our precautions and efforts, it would not have been possible to do anything to save Skyla's life."

Intestinal torsion, also known as volvulus, "is when a loop of intestine twists around itself and the mesentery that supports it, resulting in a bowel obstruction." The symptoms of volvulus include bloody stool, abdominal pain, abdominal bloating, and vomiting. Loro Parque's first statement on Skyla's death was that she showed some signs of discomfort. However, looking at the symptoms that intestinal torsion causes, Skyla's death would have been an excruciatingly painful one.

Loro Parque added that the intestinal torsion led to acute septicemia. This is the same exact blood infection that killed Skyla's mother, Kalina, 10 years ago at SeaWorld Orlando.

March 12, 2021:
Devastating news from Loro Parque. Skyla, one of the park's four female killer whales, died suddenly last night after showing signs of discomfort. The park claims Skyla was in perfect health prior to the onset of her symptoms. She was just 17 years old.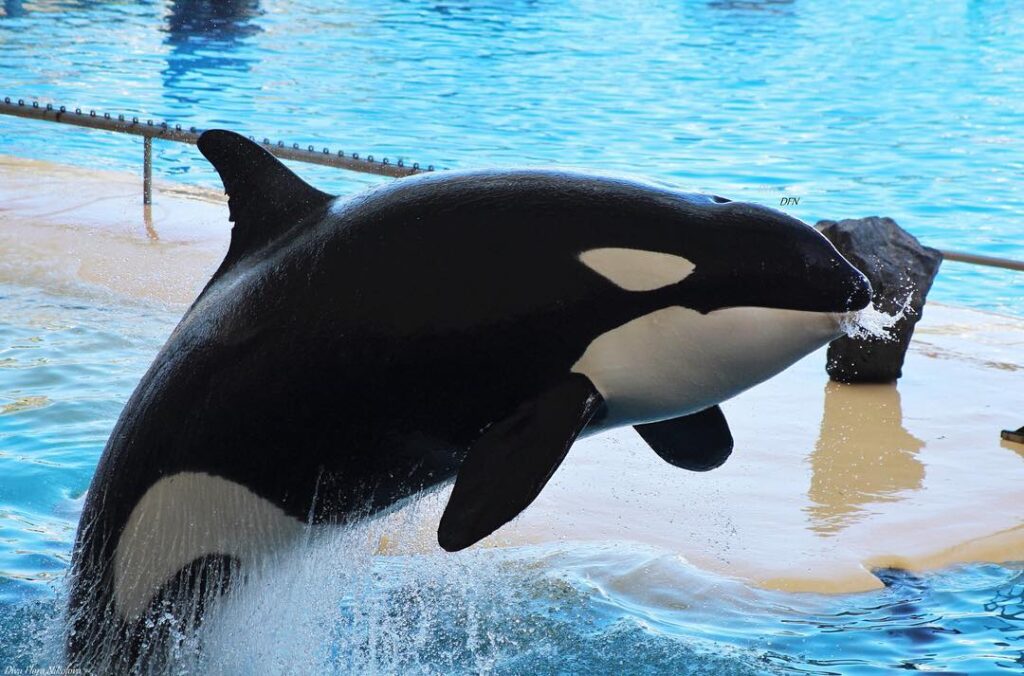 Skyla was born at SeaWorld Orlando, Florida, on February 9th, 2004, to devoted mother, Kalina, and father, Tilikum. Sadly, Skyla was torn from her mother's side at just two years old and sent across the world on breeding loan to Loro Parque in Tenerife, Spain. On the day of the separation, as Skyla was being harnessed and craned out of the pool, her mother, Kalina, became incredibly distraught and began ramming into the gate separating her from her daughter. Her relentless attempts caused her to 'break open her face' resulting in significant lacerations. Sadly, Kalina's distress was ignored and the transfer went ahead. The pair never saw each other again.

At Loro Parque, Skyla was joined by three other young SeaWorld orcas (3-year-old Kohana, 5-year-old Tekoa, and 10-year-old Keto) who had suffered similar treatment. However, the grouping of four young whales quickly presented a problem in terms of social structure as the group lacked an older, dominant matriarch, and still does. This led to aggression issues between the whales, and sometimes aggression towards trainers.

While Skyla maintained a more dominant role within the group, she spent much of her life in what's been described as the most dysfunctional orca pod in captivity. She deserved a life alongside her mother and siblings, in an environment that could stimulate her mind and intrigue her senses, not one of intense deprivation in a concrete tank. Rest in peace, Skyla. You deserved so much better.

January 16, 2021:
SeaWorld Orlando's pod of orcas have been reunited after being separated into same sex groups in February/March last year.